---
Preparing to Rent Out Your Home - A Property Management Checklist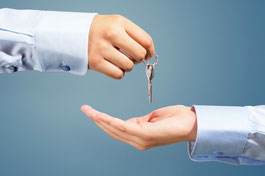 You've made the decision to rent out your home. You may be relocating for work, retiring or just downsizing. I congratulate you on making the decision to rent out and not sell your asset. True wealth comes from holding onto your good assets and turning them into cash flowing investments. This article is intended to be a checklist for what you need to do to be successful in renting out your property. Our advice comes from over 125 years of combined experience in property management and development in eastern Connecticut.
1. Meet with Property Managers
You may be saying, "Why do I need a property manager?" Well, you won't really know why until you interview a few and see how much they have to offer. Take notes and ask questions. We've got a helpful article on what questions to ask right here. Have the property managers bring you a CMA, or Comparable Market Analysis. Looking at the recently rented properties in your area from the last 6,12 and even 24 month period can be very telling. There is a little art to this because "comparables" may be hard to find but a property manager should be an expert at establishing a realistic rental price range. 
2. Calculate your Cash Flow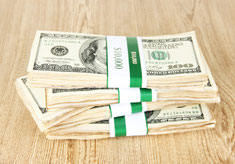 Your home is NOW going to be an investment property. You want to make sure that you have a healthy cash flow if possible. Add up all of you monthly expenses such as your mortgage payment including taxes, homeowner's insurance, utilities, condo dues, the property management fee, and landlord insurance. Then determine your best and worst case scenarios of cash flow by subtracting you expenses from your rental income. Hopefully you have positive numbers here. Even if your property has a slight negative cash flow it still may be a good decision to rent out your property. Homes in certain areas of New England have
lost considerable value and it may be better to hold onto your property rather than sell it when it is considerably under water. Nobody likes coming to the closing table with funds when you are on the seller's side of the transaction.
3. Talk to a Tax Accountant
If you are still unsure that is makes sense to rent out your property you should call your accountant or any accountant that you trust. An accountant can explain the tax benefits of holding onto your property.
4. Speak to your Insurance Provider
If you own a single-family home, I'm about 95% sure your mortgage was underwritten and approved for an owner-occupied property. As a result you homeowner's insurance was also underwritten the same way. Now that you are going to be renting
your property you may need landlord insurance. This is different from tenant insurance, which new tenants' should have to cover their respective liabilities in renting. Landlord insurance will cover your asset and insure you of any
liabilities from leasing to tenants.
5. Check your Loan Documents
FHA, CHFA and other government loans may not allow you to rent out your property during your first few years of ownership. Make sure you are in compliance.
6. Free Consulatations/ Free Market Analysis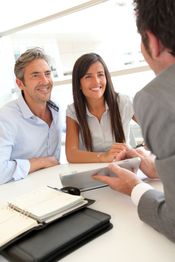 During the meetings with the property manager we hope you got a free consultation! Most managers will come out to your property free of charge and evaluate your home. They should bring to your attention the critical maintenance, repair or replacement issues that you have or are expected. Property managers can tell you if you really need that new oversized oven or if your existing oven will be just fine for a rental. Another example is if you should be spending money on completely replacing that picket fence or just replacing it for the time being. A little bit of good advice can save you a lot and help you get on your way to converting your home into an investment property.
To get a free consultation from PD Properties click here. Owning an investment property versus a home requires a different mind set because you have a big emotional connection with your home, but you need to switch gears are starting thinking like a landlord/investor. The priority should be making sure your property has well maintained mechanical, electrical, plumbing systems. Structural items are also vital to addressing as well as any asbestos, lead, water or mold issues.
Cosmetics are important but are not a deal breaker for most potential renters when viewing a property. Do the best you can without spending a lot of you hard earned cash. You will want to setup some reserves in case you need to make a major capital improvement such as a roof or boiler.
7. Review the Property Management Agreement and Lease
Get a copy of the lease that the property manager would be using on your behalf. Make sure its up to your standards. You may want to have the personalized because no two properties are the same. Call out any wording that may be confusing to you and bring your questions  to a property manager, Realtor® or real estate attorney.
8. Establish a Timeline
When meeting with a property manager you should have created a detailed plan as to when you should start marketing your property. You want to make sure that you market your property at the ideal time during the year. HINT: Between
Thanksgiving and New Year's is not ideal. In general it takes about 45 to 60 days to locate a qualified renter for our most clients. (Although I recently rented a property in 7 days.) Assuming you hire a property manager, we would like to have all of our property management agreements signed about 70 days before marketing starts. After signing the property management agreements the lease should be personalized and made ready for eventual signature by the new tenants and you or your partner(s) (also known as all the owners on the deed of the property being rented).
9. Prepare your Property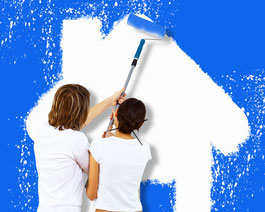 If you had a free property consultation you should have a punch list of things to do in order to get your property ready for renting. Work through this list and you will be in great shape. 
Hopefully you have contacted a property manager well in advance of when you need to start marketing but sometimes relocation orders come from your superior officer and you have to leave in 60 days or less. Its not a problem and don't sweat it! PM's will do their very best at finishing your punch list and making sure your property is ready for potential tenants.
10. Get Ready for Pictures
Make sure you have you property clean, de-clutter, de-personalized, and staged if possible for photos to be take. I'm not suggesting that you hire an interior decorator (unless you have a luxury home) but you should remove personal items as much as possible. During your free property consultation the property manager should have indicated if your furniture and decorations were going to help or hurt you marketability. 
11. Professional Photography and Floor Plans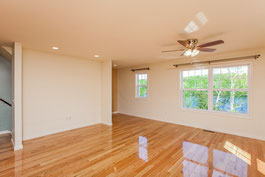 Property managers may or may not be great photographers. I almost always
recommend spending the money on professional photography, which includes floor plans, virtual tours, YouTube videos and a furniture placement tool. Check out Planomatic.com for one of the best in the industry. You may feel that the professional photographer is not necessary but I would consider that you may be short changing your property and achieving a much higher rental rate. Professional photography increases your rental rate and decreasing the time to land a new tenant. Planomatic is reasonable and costs about $200 USD. 
12. Sit Back and Relax
You've done your homework and now you can enjoy good positive cash flow that comes from a properly managed property. Sit back, relax and let the rent come in!
For more information about property management or PD Properties please feel free to contact us my submitting a contact us form below. PD Properties a leader in the property management industry and has been managing and developing properties in Connecticut since 1970.
Contact the PD TEAM Today!
---